Home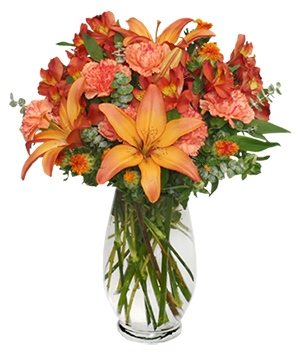 WARM CINNAMON SPICE
Floral Arrangement
Add a dash of autumn to any room with this striking bouquet! Filled with gorgeous orange carnations, dark orange alstroemeria, orange Asiatic lilies, and more, Warm Cinnamon Spice is a delightful seasonal mix. Send some spice to your loved ones today!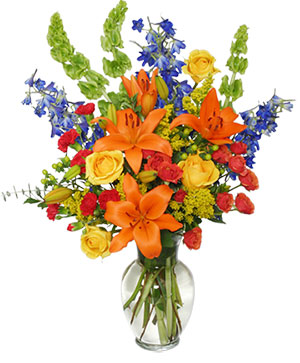 AWE-INSPIRING AUTUMN
Floral Arrangement
These vibrant fall flowers will have everyone saying, "Wow!" Filled with radiant orange 'Asiatic' lilies, yellow roses, blue delphinium, bells of Ireland, and more, Awe-Inspiring Autumn lives up to its name. Send your loved ones some fall vibes today with this exquisite bouquet!
Regular Store Hours
Monday - Friday 8AM to 6PM
Saturday 8:30AM to 4:30PM
Delivering Monday - Saturday
to the entire Twin Cities metro.
For more information call 651-486-0403
Recipient phone number required so we can reach them if not answering the door.
Not all hospital patients are allowed to receive flower deliveries, check with hospital operator first before sending.